Aspect-Based Sentiment Analysis
About this dataset
Our Aspect-Based Sentiment Analysis (ABSA) datasets are the next step up from your standard sentiment annotation dataset. Instead of one annotation at the sentence level, these datasets indicate aspects and opinions at the words or phrasal level of product and service reviews, as well as the relationships between each.
With these datasets, you'll be able to train models to identify which opinions are expressed on features of products or services, or to find complex correlation patterns between opinions and features or other data points – in other words, you get to know in detail what your customers really think!
The dataset features 60,000 units in Japanese, Mandarin, Spanish, German and English (US).
License Information
This dataset is covered by Defined.ai standard Data license agreement. The license agreement is perpetual and allows for the commercialization of all models built on the data.
Samples
Preview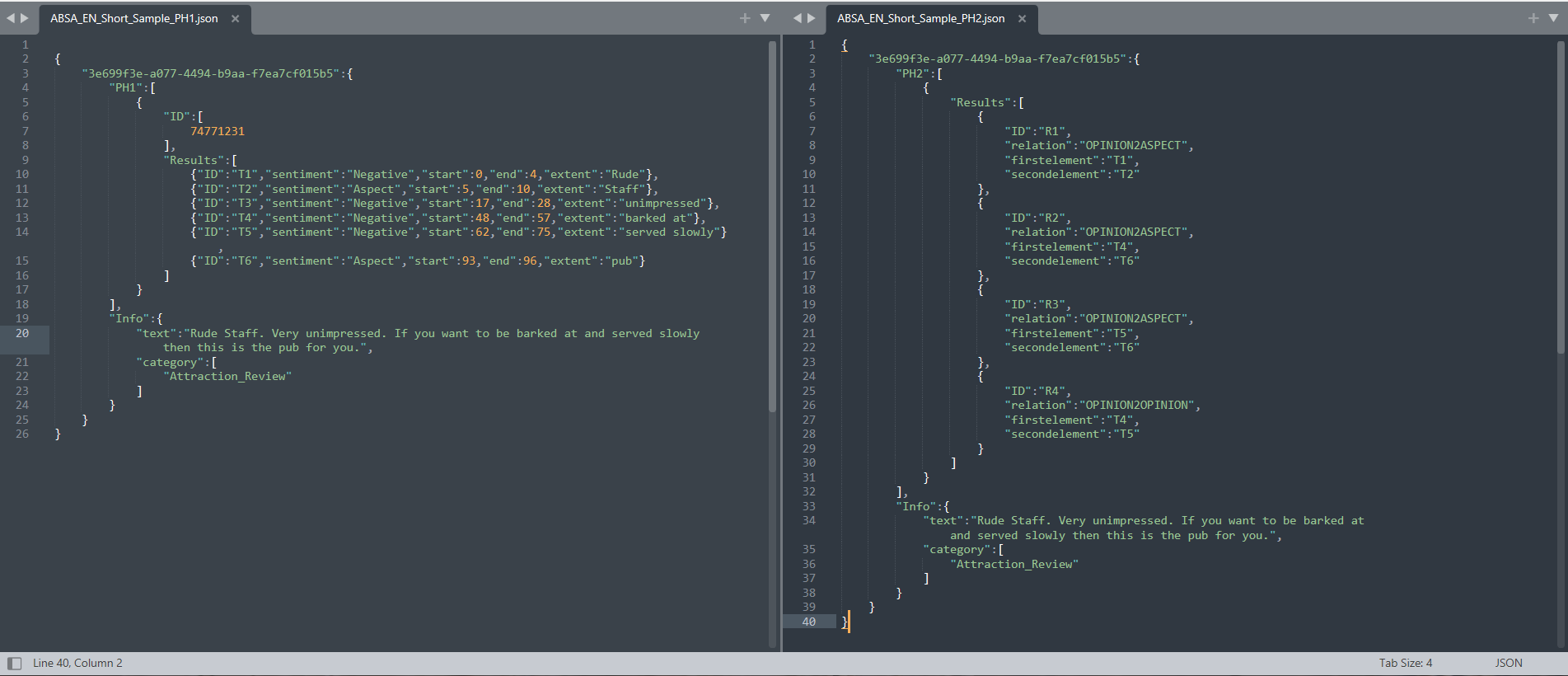 Download Samples
Tell us about yourself, and download a sample of this ABSA dataset
You might also be interested in: