Hindi Spontaneous IVR
About the Dataset
299 hours
This audio dataset contains 299 hours of Hindi Speech Data in various domains, recorded by speakers from India.
Domain distribution per dataset:
74.78 hours of Banking
78.32 hours of Insurance
70.35 hours of Retail
75.55 hours of Telecommunication
IVR stands for Interactive Voice Response. The Spontaneous IVR data is created by having a human respond to an IVR system. The human (playing a customer) is following simplified real-life scenarios, making a spontaneous query on the given topic. The IVR system will ask the human to repeat his/her query in 2 more different ways. The speech is then transcribed. In rare cases, the IVR system is mimicked by another human. The recording is done via telephony and is saved in 8kHz 16 bit per channel.
The dataset is covered by Defined.ai's standard license agreement. The license agreement is perpetual and allows for the commercialization of all models built on the data.
Other characteristics:
Audio format: WAV
Recording environment: noisy, silent
Communication band: narrowband
Sample rate: 8kHz
Device type: mobile
Metadata Distribution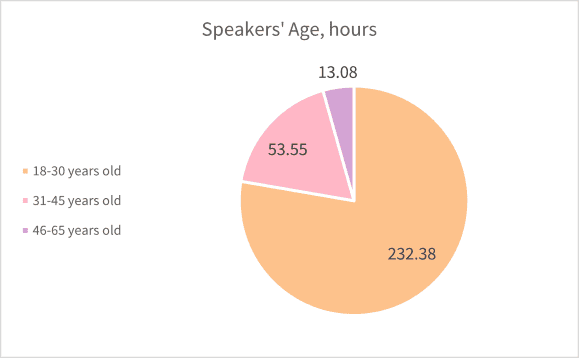 Samples
Check this 5-minute audio sample here. Transcription for the sample is also available
Download Free 30-minute Sample
You might also be interested in these audio datasets: