Healthcare Prompt and Response Data
About this dataset
This LLM dataset can serve as a catalyst for AI teams building models for healthcare. This meticulously curated collection comprises hundreds of thousands of real-world physician prompts and their corresponding machine-generated responses.
Through collaboration with general practitioners (primary care doctors) across four markets, we have cultivated a diverse and representative dataset. The dataset includes both clinical and non-clinical conversations, segmented by various vertices such as country, region, specialty, gender, and age group.
The dataset does not contain any personally identifiable information or patient data.
Q&A pairs are available in English (US), Italian, French (France), Portuguese (Portugal) and Spanish (Spain) languages.
This dataset is covered by our standard Data License Agreement. The license agreement is perpetual and allows for the commercialization of all models built on the data.
Samples
Preview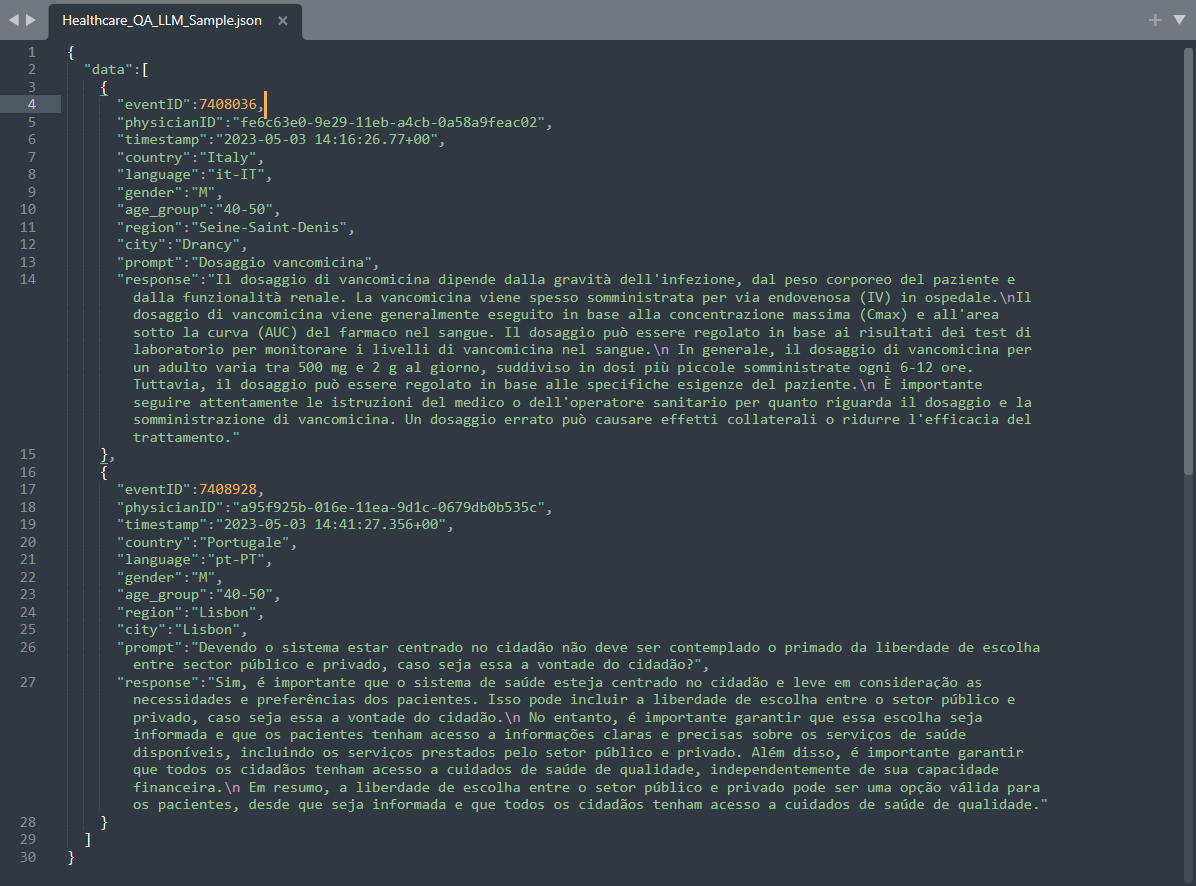 Download Sample
Fill in the form, and get access to a free sample of this dataset
You might also be interested in: