STEM Q&A Pairs
About this dataset
Introducing our revolutionary STEM Question-Answer dataset for tech companies building LLMs. Unlock the power of meticulously curated one-to-many question-answer pairs across domains like chemistry, math, astronomy, biology, computer science, and physics. The dataset is currently under collection and will feature 150,000 units in English.
Enhance understanding, reasoning, and problem-solving capabilities of your LLMs with our comprehensive dataset. Join us today to revolutionize your tech company's LLM development and achieve unprecedented accuracy and proficiency.
This dataset is covered by our standard Data License Agreement. The license agreement is perpetual and allows for the commercialization of all models built on the data.
Samples
Preview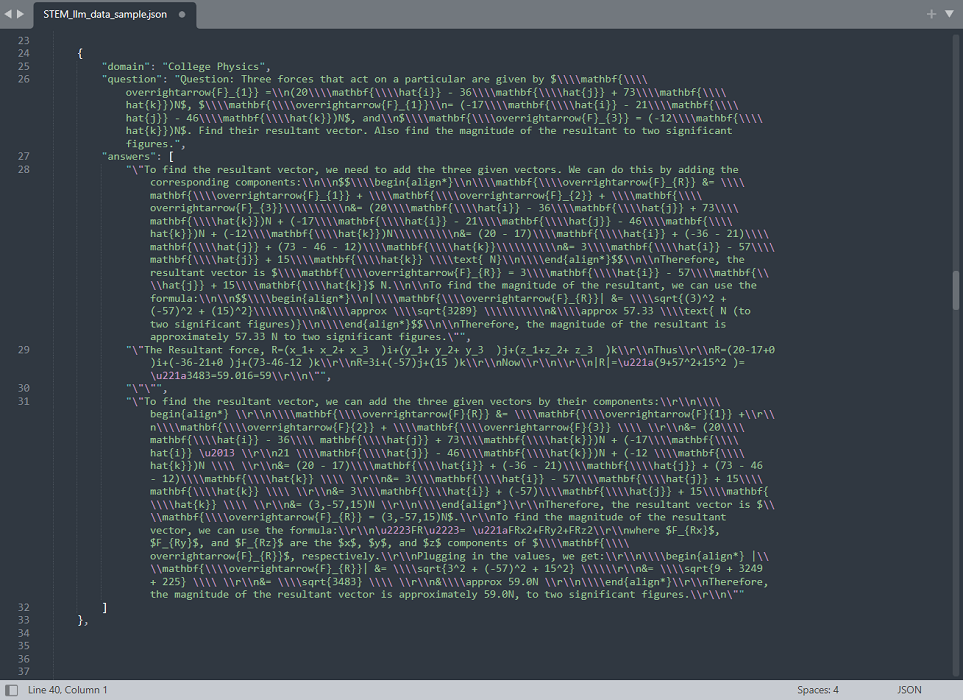 Download Sample
Tell us about yourself, and download samples of this dataset
You might also be interested in: